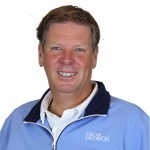 Peter Lane - Head PGA Professional
Standing on the shoulders of giants. That is his ethos, belief and methodology . With over 34 years experience both as a Tournament Professional and Club Professional. Peter was awarded PGA Advanced Professional Status in 2007 and recent years qualified as a PDS Coach ( Personal Development Systems) Peter currently coaches a number of Professionals including local PGA Professionals and an Asian Tour player. Peter believes that you should develop the golfer by coaching the player and not the swing. In the past Peter was heavily involved in the development of Herts County Golf Teams and was the first to introduce seminars into their training and development schedule. Peter now concentrates his time developing golfers at Harpenden, and upon completing a Sport Psychology course feels he had the tool kit to develop a player to their best potential.
---
Jamie Woor - PGA Assistant Professional
Jamie joined the Caddieshack team in 2015 and Graduated from the university of Birmingham in April 2019. Jamie has worked with golfers of all abilities and ages, ranging from juniors starting at age 3 to seniors that are 93 years of age! you are never to young or old to have a golf lesson. To help achieve the maximum from each lesson, Jamie will use video analysis to further enhance his clients understanding of their golf swing. Jamie also uses a ball flight monitor helping clients focus on improving those crucial figures such as clubhead speed, ball speed, spin rate, launch angles and distance. Tuition is available to members and non members. For lesson enquiries please contact Jamie at - jamiewoorgolf@gmail.com.
---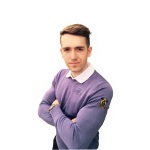 Finlay Mitchell - Assistant PGA Professional
PGA Golf Professional with vast experience coaching players of all disciplines. Heavily involved with private coaching of both members and non-members. Head junior coach since January 2015 and currently running a very successful Junior Development scheme in association with Golf England and Hammonds end junior section. For any coaching information please contact Finlay at Golf@finlaymitchell.com.
---