SkyTrak at Harpenden
An exciting new piece of technology (described below) has just arrived at the club and this offers you and your PGA professionals a fantastic opportunity to work together on reaching your optimum performance. No matter what part of you game needs improving, it can now be observed, remedied and monitored with tremendous accuracy.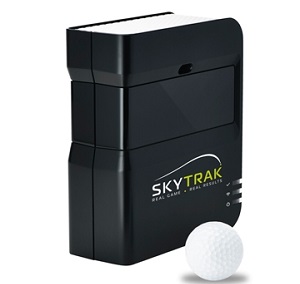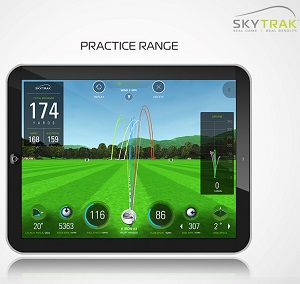 Custom Fitting is the process by which golf equipment is tailored to an individual's unique needs. Custom Fitting can be used to achieve many different aims; adapting to a players physical dimensions (taller / shorter / large hands etc), reducing the impact of a consistent swing fault, to encourage the correct technique, to eliminate a specific shot or to deliver the club face in a square position at impact more often than if the player was using equipment in the standard make up.
If you are looking to upgrade a certain part of your set or just check that your current equipment is allowing you to play your best, please book in a session.
To book a custom fitting session today click here.
SkyTrak Launch Monitor
New at Harpenden Golf Club is the new SkyTrak launch monitor from SkyCaddie. This is an absolutely brilliant piece of kit which will revolutionise the way we can do both lessons and fittings.
It provides us with instant feedback on all different aspects of the launch of the ball from the club face including ball speed, spin rates and launch angles. Using this data the SkyTrak is able to accurately model the ball flight and distance of the golf ball. This device can be used when practising both outdoors and indoors and consistently produces brilliant accuracy.
Please see the video below for more information on the SkyTrak.